~An interactive, inward musical journey, combining deep listening, somatic inquiry, and meditative sound~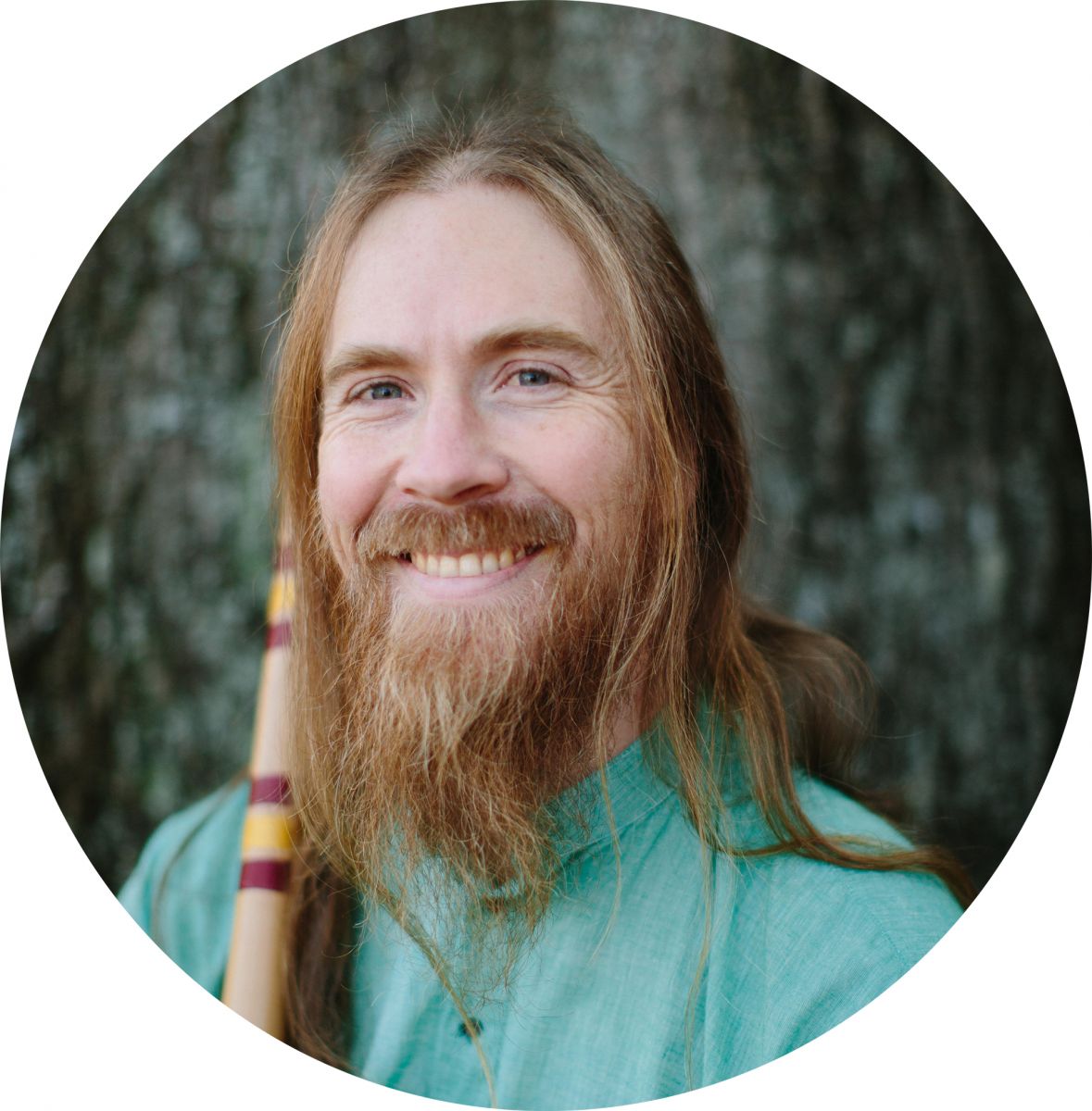 My husband, Daniel Chambo will be facilitating these meditative, therapeutic sound and breath classes. The links to all of his Zoom classes and payment info are below, and on my home page.
Tuesdays 7-8pm https://zoom.us/j/584543995
Venmo: @daniel-chambo
Paypal: paypal.me/danielchambo
Here is a message from him:
While the current situation with COVID-19 prevents us from meeting in person, I feel that in this time of personal, national, and global crisis, practices like this are all the more important. In these group sessions I will share simple, calming, and grounding breathing and vocal practices that we can all try together, and invite participants to listen deeply to themselves as I play melodies and improvisations from India, old Europe, and beyond. Private individual sessions are also available upon request.
Classes are pay what you can. Suggested donation is $10-20 per class. If you are having a hard time financially, please come for free.
Donations to: Venmo: @daniel-chambo
Paypal: paypal.me/danielchambo
All my love,
Daniel Chambo
919-632-2780
facebook.com/danielchambomusic
About Music of the Heart:
Music of the Heart combines deep listening, guided meditation, and singing to provide an experience that is at once reflective, healing, and fun. No experience is necessary, be it musical, spiritual, religious or otherwise, so feel free to invite anyone you think might be interested. This in an ongoing event that will build on itself overtime, but will always be accessible to new folks. Please read on for more info....
~~~~~~~~~~~~~~~~~~~~~~~~~~~~~
There is indeed a Music of the Heart; a subtle, ever changing tapestry of feelings, emotions, and desires flowing through our inner world, that is often drowned out by the hubbub of everyday life. During this workshop, we will explore practices that can help tune our ears to this more subtle music within. Guided by the feelings and sensations that arise as we listen and sing, we will discover how to use music as craft to travel through the realms of the subconscious and unconscious. Through listening to highly emotive music, guided group toning/singing, and simple exercises exploring the relationship of sound and emotion in the body, participants will have the opportunity to unwind, let go, and reconnect with that deep well of feeling and wisdom that lies with in each of us.
"My music is my thought, and my thought is my emotion; the deeper I dive into the ocean of feeling, the more beautiful are the pearls I bring forth in the form of melodies."~~Hazrat Inayat Khan
More Info, and FAQ:
~Music is a language beyond words. Just as our feelings and emotions often defy definition, music offers us a special place to experience and express this inner world, without the need to explain it or put it a box. Throughout our existence, we humans have used music to help us celebrate, to help us grieve, to help us love. In short, music helps us feel more deeply. All of us have experienced this relationship to some degree, as we have all listened to or played music in our lives. In this workshop, we will explore the relationship of music and feeling in a more intentional, interactive, and reflective way.~
FAQ's:
Q: Is this a concert, a class, or a sharing circle? Will I be listening or participating?
A: All of the above! The inspiration for Music of the Heart originally grew from my desire to bridge the gap between audience and performer, and draw people into the wonder and richness I experience when I play. The tools provided in this workshop will aim to provide you with a deeper experience of both listening to, and creating music. And always remember, all participation is optional!
Q: Do I need to be a musician to attend this workshop?
A: NO! No experience, musical or otherwise, is required. Throughout the experience, those that feel less confident will always be able to lean on the confidence of others. If you hesitant or nervous about using your voice, this is designed to be a very safe and nurturing place to explore.
Q: Should I bring a musical instrument?
A: The primary focus will on listening to and producing sound with the voice, so there's no need to bring an instrument. However if you'd like to bring an instrument to accompany this process, please do.
About Daniel Chambo: For 23 years now Daniel has walked a winding path through studies of Music, Vedic chanting, Nada yoga (yoga of sound), and Sufism, as well as over a decade of teaching in wilderness and experiential settings. Now, Daniel specializes in creating music for ceremonial and intentional settings, and facilitating emotionally empowering musical experiences such as Music of the Heart. Whether on bamboo flute, saxophone, or voice, his deeply emotional and highly intuitive approach helps participants move deeper into their own authentic experience. His teachers in matters of music and the inner world include John Gudmundson, K. Sridhar, Hariprasad Chaurasia, Vijay Director, Mike Flowers, morning bird songs, mountain sunsets, leaves dancing in the wind, and countless other messengers of this world and beyond.