Katie Chambo, LMBT #17521, ERYT, AHC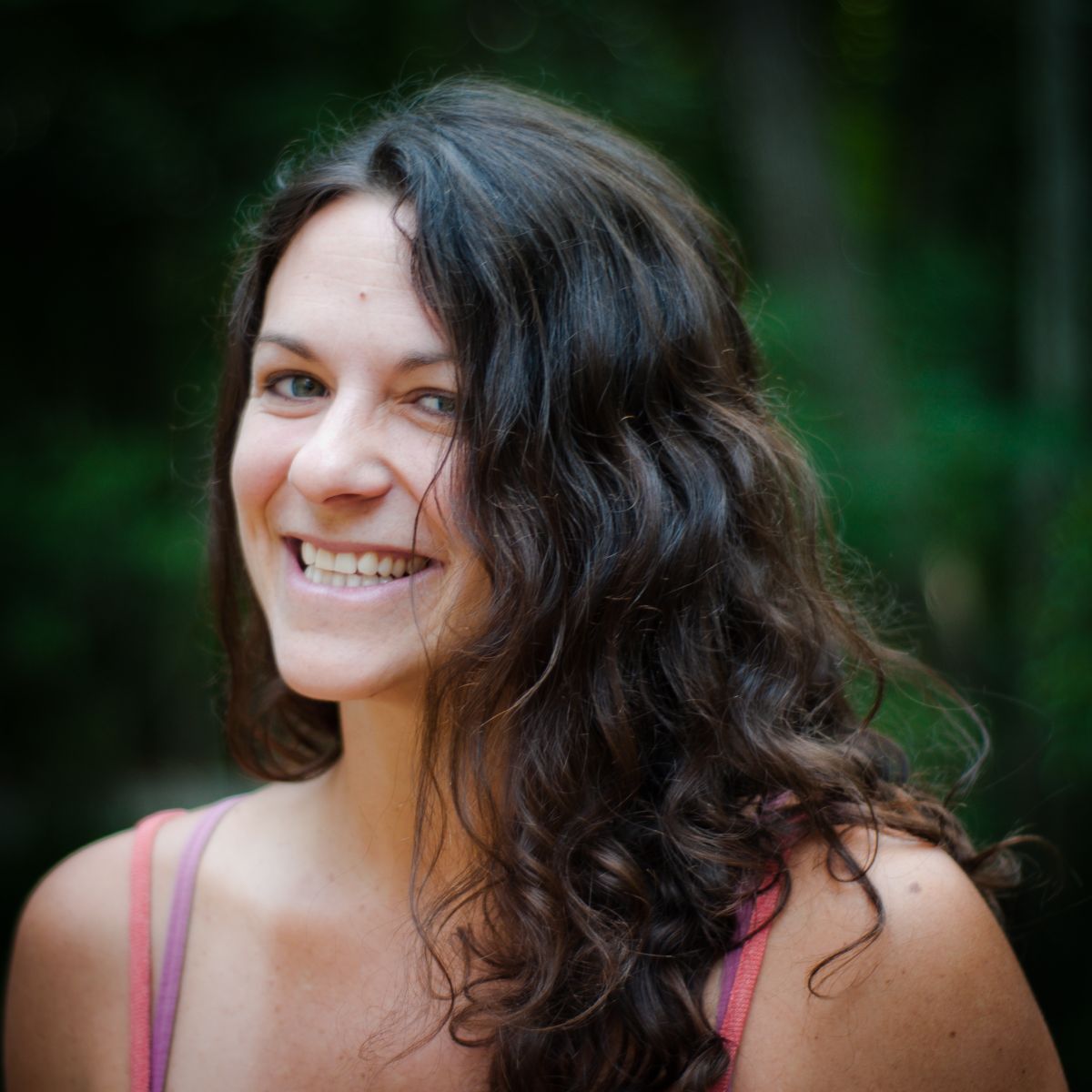 A life of presence and awareness is something Katie feels very passionate about, not only for herself but for everyone around her. She believes we can all feel at peace in our bodies and minds if we open up to change and learn to listen to what we really need. Lifestyle changes can be very challenging and she loves to share with others how beautiful, simple and calming it can be to let go of our anxieties and worries and bring in a healthy state of mind and body.
Katie grew up as a competitive gymnast and put a lot of stress and strain on her body, but learned very much what it feels like to be completely present with what she is doing. She also struggled with an eating disorder and spent many years healing her body, mind and spirit. Obtaining a Bachelor's degree in Exercise Science in 2004, she learned how to deeper understand the bio-mechanics and anatomy of the body. Since then she has become a Licensed Massage Therapist, Thai Yoga Bodyworker, Ayurvedic Health Counselor, Yoga and Pilates teacher and personal trainer. She loves combining all of her knowledge and skills to create individualized sessions for people that will best suit their needs.
Katie has a lot of experience working with a variety of people of all ages; whether you sit at a desk all day for work, are an athlete or a mama needed some rejuvenation. She specializes in decreasing muscular tension and tightness, stress reduction, increasing flexibility, helping with injury prevention and rehabilitation, sciatica, back and neck pain, IT band syndrome, Tennis Elbow, anxiety, depression, headaches, digestive issues, hormonal imbalances and fatigue. She believes in helping others to figure out the root cause of their pain, encourages people to look at habitual patterns and postural imbalances and develops massage, yoga and Ayurvedic Health treatment programs to bring the body back into balance. At the end of your Massage or Thai Yoga Bodywork session, Katie loves teaching you stretches, exercises and self-care practices to do at home to help increase the benefits of your massage.

Additionally, she loves to help people feel better throughout their pregnancy, postnatal period and beyond using massage, thai yoga bodywork and individualized food plans based on Ayurvedic Medicine.

​In her free time, Katie loves rock climbing, dancing, yoga, gardening, being a mama and spending time in nature with her family.
Education and Training
University of North Carolina at Wilmington
B.A in Exercise Science 2004
Wilmington Yoga Center
Certified Experienced Yoga Alliance Teacher 500hr + 2004
American College of Sports Medicine
Health & Fitness Instructor and Personal Trainer Certified 2004
Pilates Certification Center
Certified Pilates Mat Teacher 2002-2003
Deon Thai Method
Certified Thai Yoga Massage Therapist 2011
California College of Ayurveda
Certified Ayurvedic Health Counselor 2013
Carolina Massage Institute
Licensed Massage and Bodywork Therapist 2018
Additional Yoga Certifications
Anna Forrest Advanced Teacher Training 2005
Silverage Yoga Teacher Training 2006